If you already give away data with each selfie, why not give it to the research?
your data is vital
"Your data is a value for you, which when you share it improves everyone's health. Create your username and start sharing, we all win."
Jordi Sánchez, ex-COVID actor
CHOOSE PROJECT, share data and distribute QUALITY OF LIFE
"If we have more data, we know more about the disease and we can accelerate its cure."
Head of the Neuropsychology Unit and Terrassa Health Consortium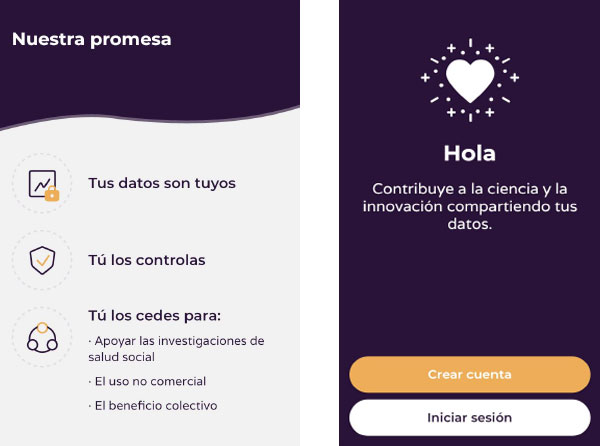 FAQS
1. How do I share?
Download the App. You create a user profile with your DNI. You wait 24h for us to validate it and start sharing anonymously. Data is not associated with the user profile.
2. What is SalusCoop?
SalusCoop is a non-profit citizen cooperative that pioneers the donation of health data.
3. Who can give your data?
Anyone over the age of 16, regardless of their health status, can share the data and decide under what conditions it does.
4. Who controls your data?
You and only you. You decide on which project and under what conditions you want to participate. No intermediaries.
DO YOU STILL HAVE DOUBTS?